HOW TO INCLUDE A KVA NETWORK IMAGE ON YOUR WEBSITE AND LINK BACK TO YOUR STORE ON KVA NETWORK.
We highly recommend linking back to KVA Network from company's web page. This not only lets people know you sell your products elsewhere, but it can also help improve search engine rankings for both your site and KVA Network. These external links are a great way to improve the domain reputation and will help your business by increasing traffic to your store.
Each web-page is different so we recommend you ask your web-developer to add the KVA Network link and logo to your company's website header or footer. To get your KVA Network supplier link, you will need to visit the KVA Network site, login, and click on the "Member Area" tab (shown below).

Next, click on "Edit My Store" located on the far right and follow the directions to personalize your store. Complete both supplier settings and supplier page details in order to accurately move forward to the next step.
Once both your supplier settings and supplier page details are completed and you have hit "Update", you can revisit the "Edit My Store" tab. Here you can see the "Supplier URL"(highlighted below) which is the link you will need to give your web-developer to link from your company's website back to your store on KVA Network.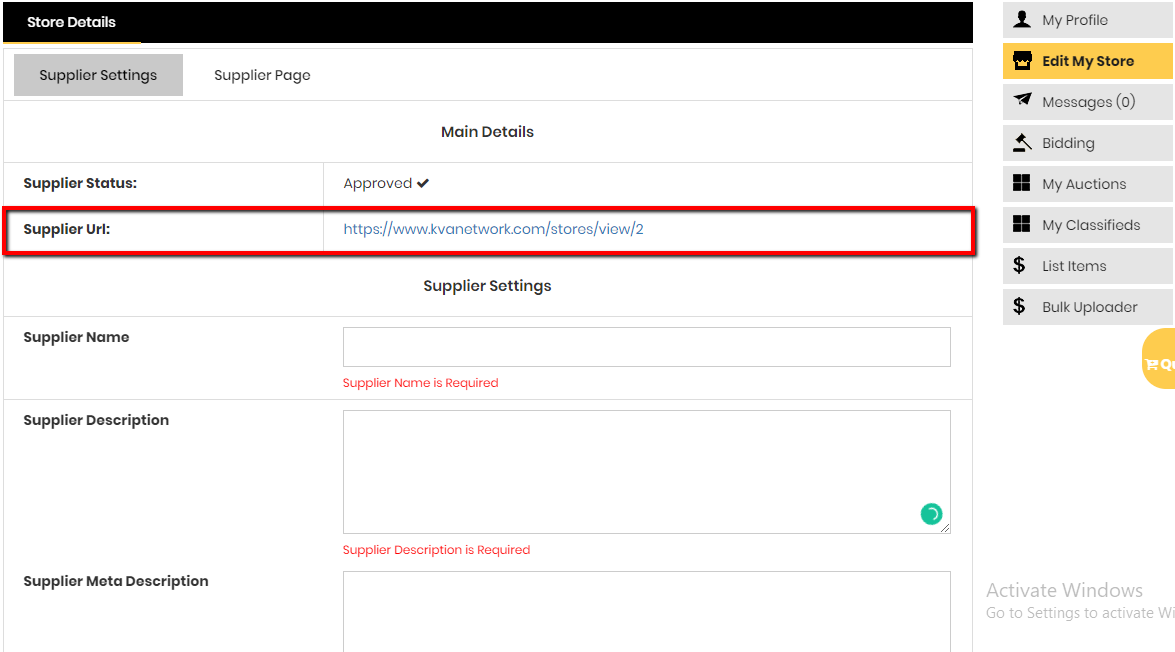 TIP: Now that you have your KVA Network store link to give to your developer, you will also need the KVA Network logo. Contact the administrator at support@kvanetwork.com or call 855-458-2638.